225 APARTMENTS PLANNED FOR NORTH LOOP
The housing supply continues to increase in the North Loop, this time around it's Opus Group that is bringing forward plans for 225 apartments.
The project is planned for the corner of Plymouth Avenue N and W River Parkway where currently there is a large plot of land that is owned by the Star Tribune. If Opus' plan gets approved by the City of Minneapolis, that land may soon sprout a 6 story apartment building.
Designed by ESG, the six story residential building would be home to 225 apartment units ranging from 465 to 1139 square feet and would also include 270 enclosed parking stalls on two floors of lower level parking. The overall design of the building would follow an "E" shaped layout with large outdoor terraces on the ground floor, one being a "passive" terrace and the other an "active" terrace.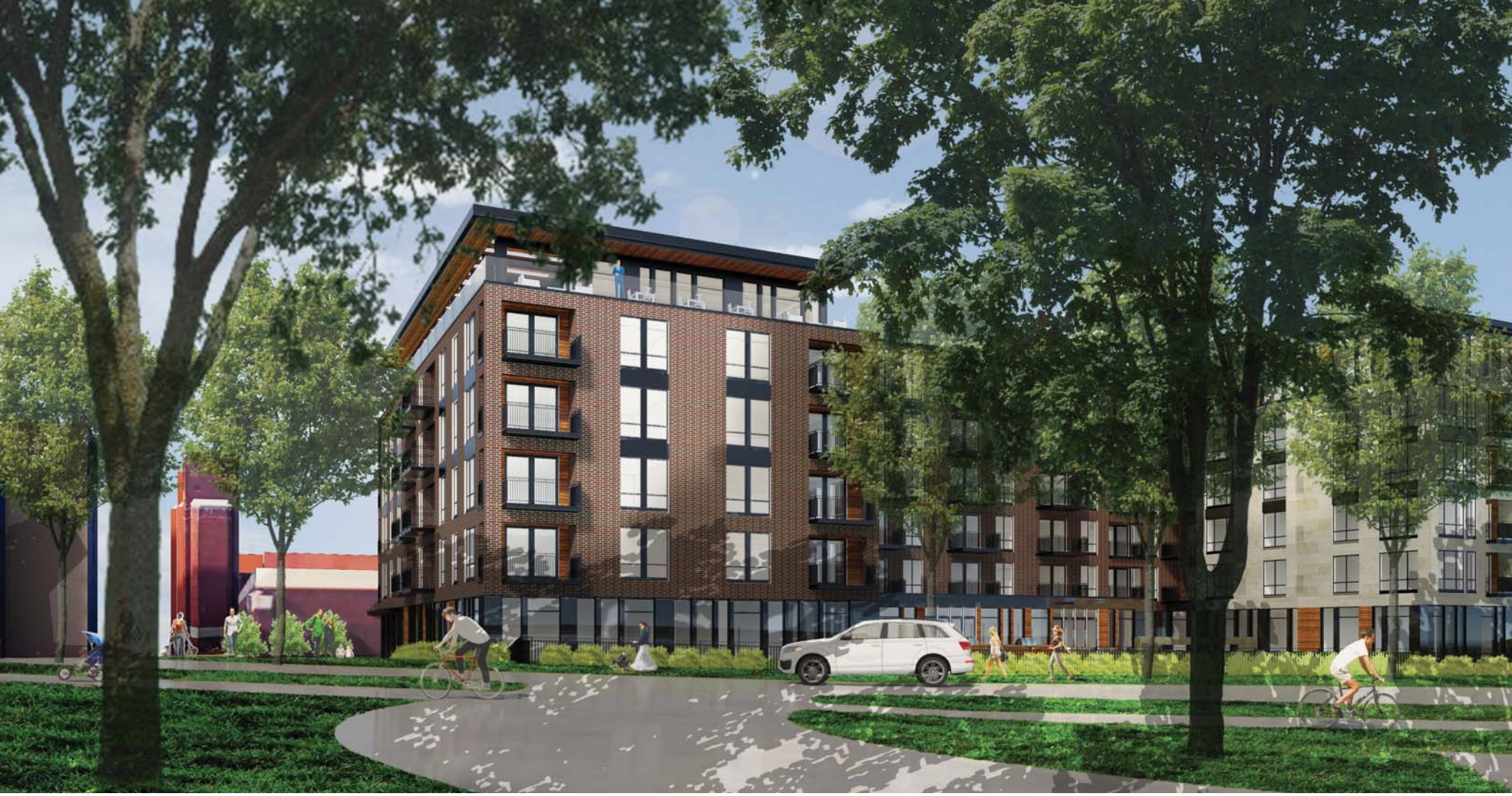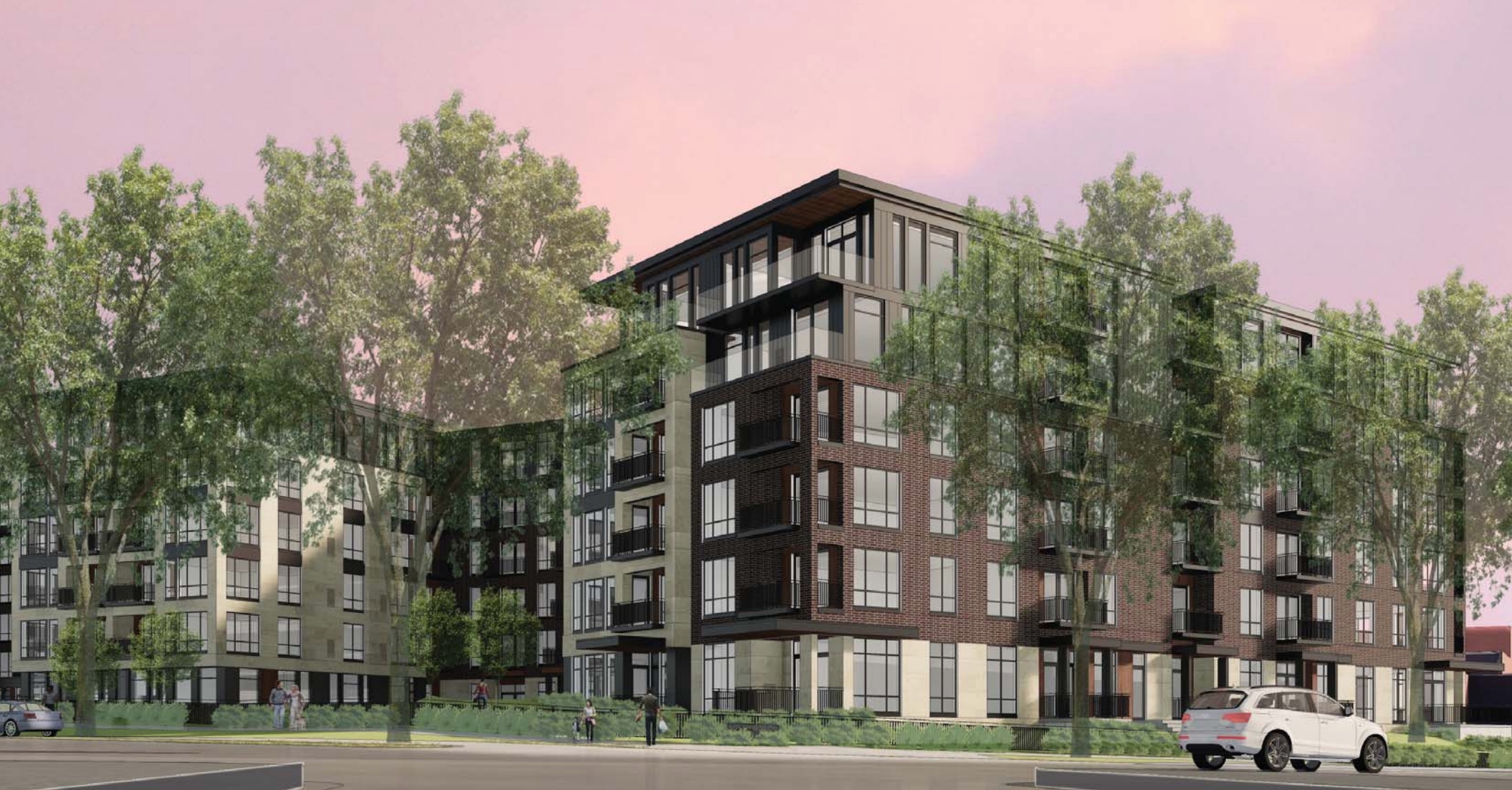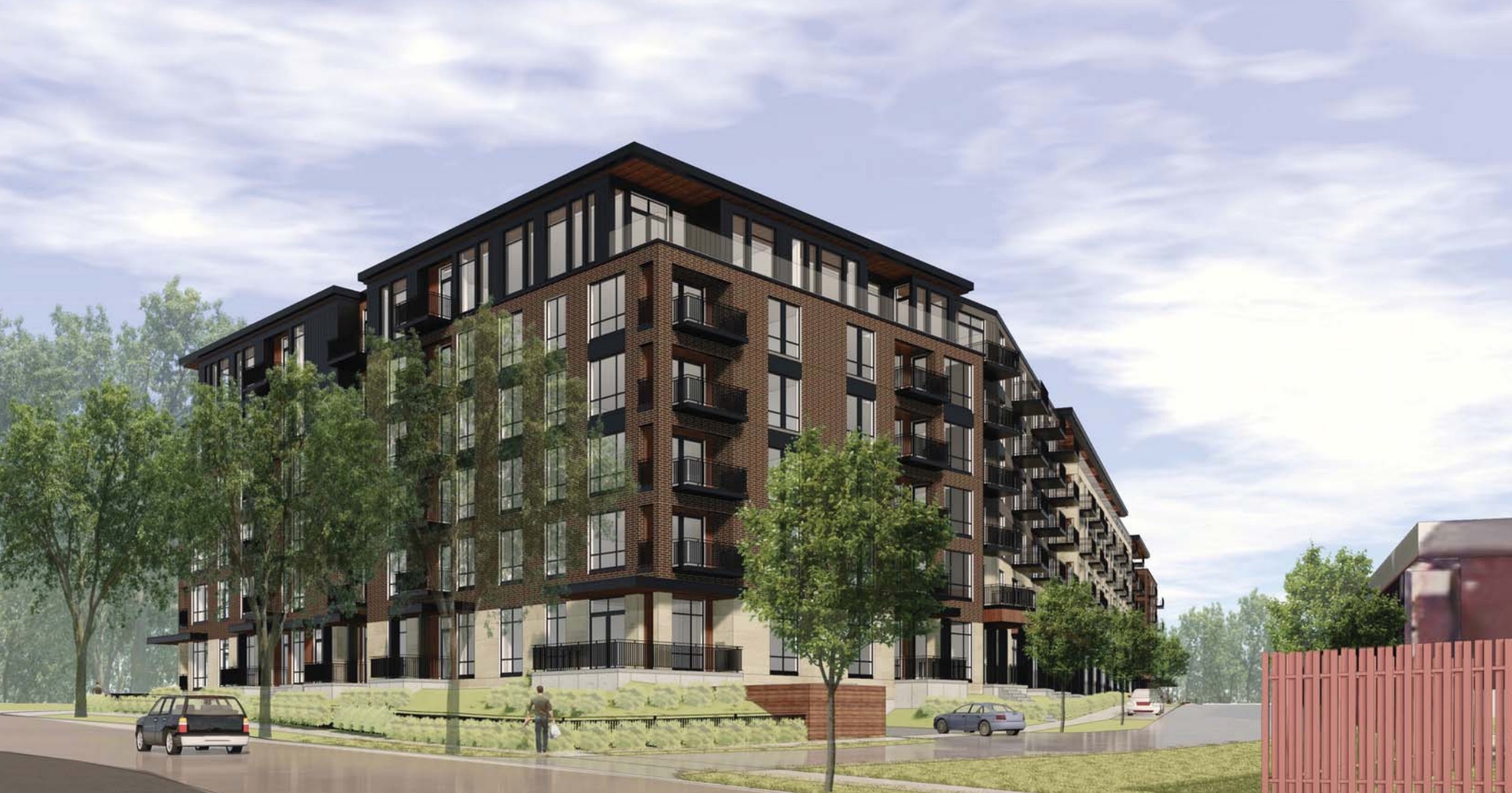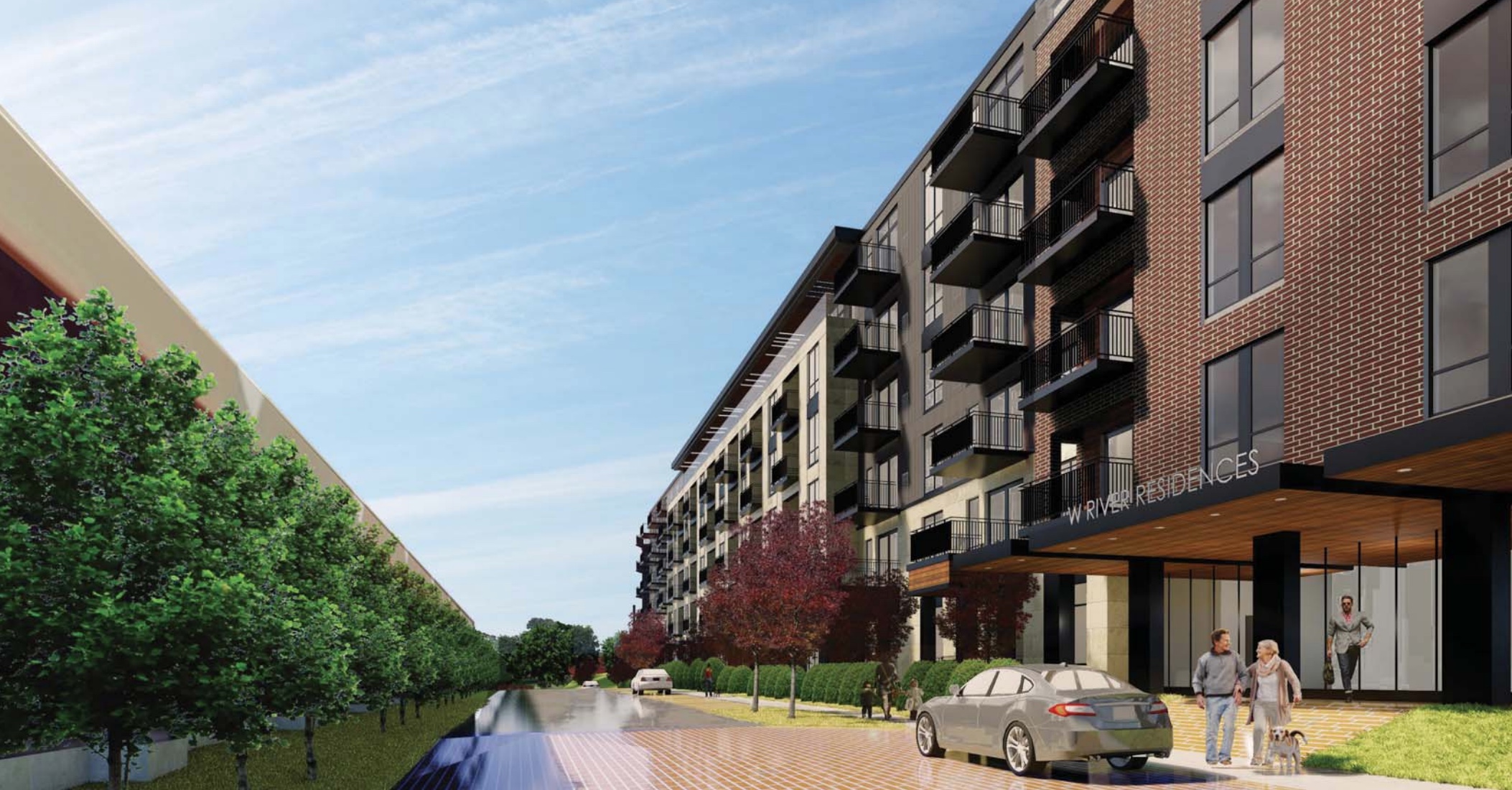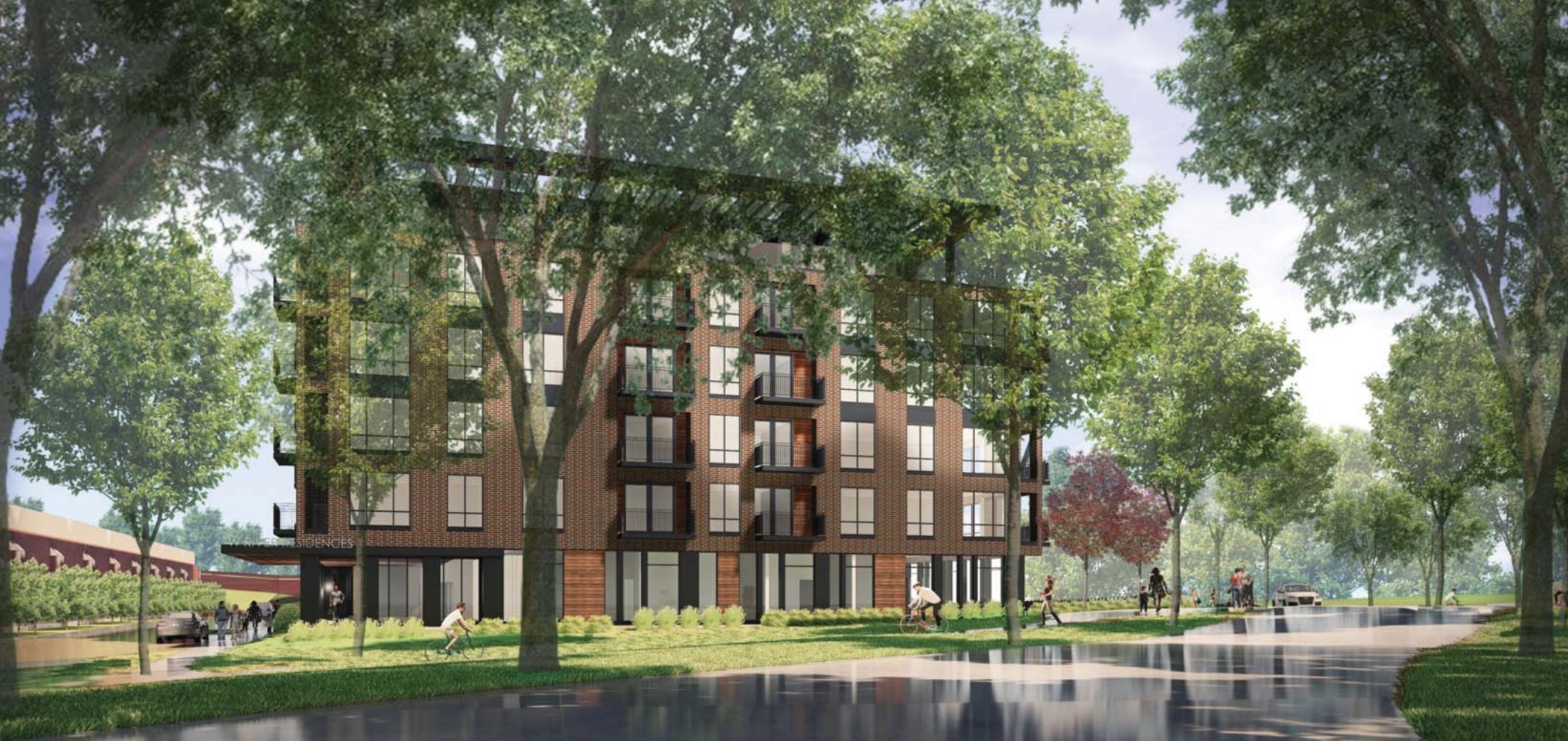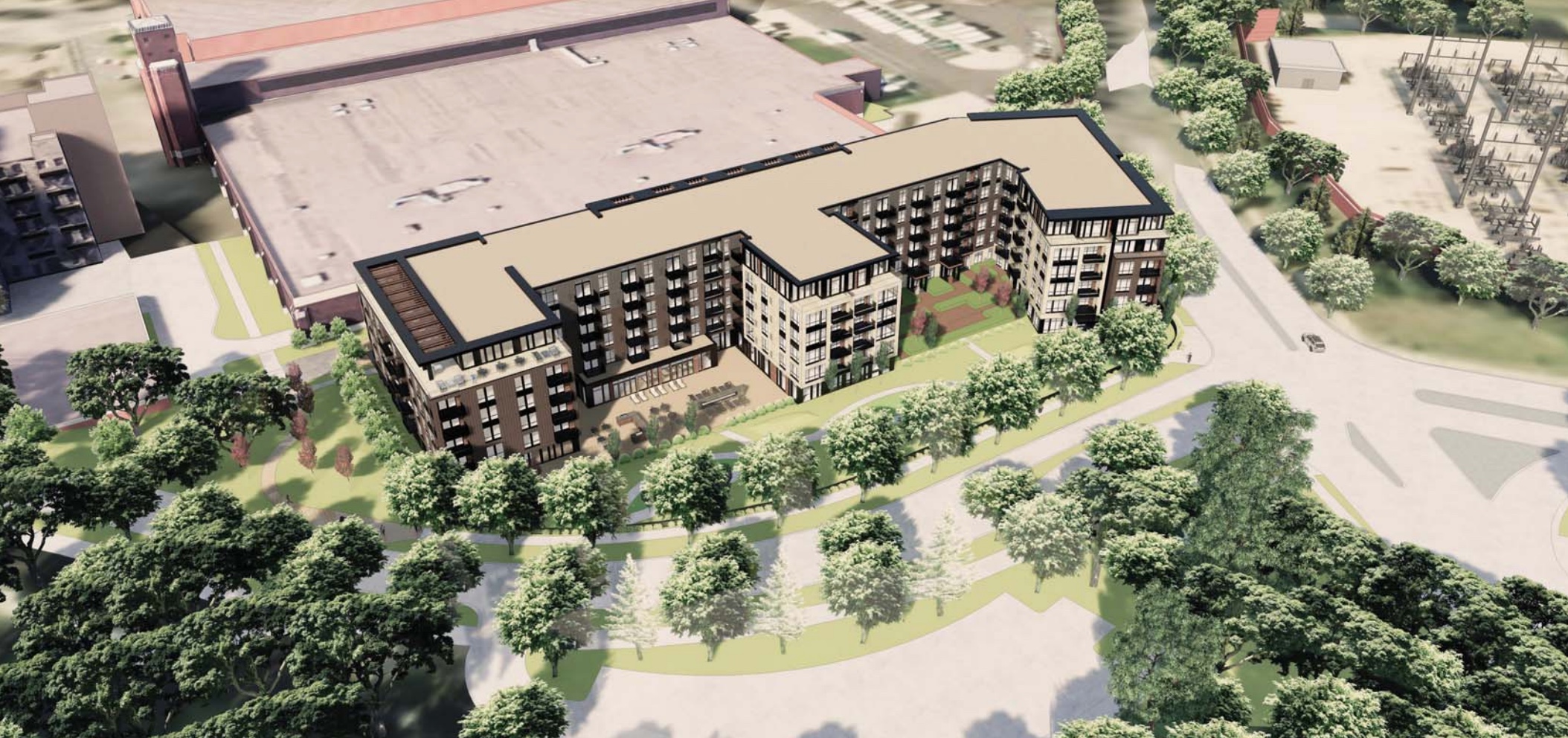 In addition to those two ground floor terraces, the building would also feature an indoor pool, a large fitness center, clubroom, and expansive lobby with work rooms, conference room, and more on the ground floor. On the sixth floor residents would find two private lounge rooms and an outdoor terrace with views of the North Loop, Mississippi River, and Downtown Minneapolis.
Every unit within the building would feature an outdoor amenity space of some sort, whether that be walkout terrace found on most of the ground floor and sixth floor units or a balcony for the rest of the units within the building.
The front of the building would face the Star Tribune Printing Plant and be located on a private drive. The ground floor of this side of the building would feature a number of walk-up units along with the building's entrance and the entrance to the underground parking garage.
If 800 1st Street N is approved by the City of Minneapolis, construction would most likely begin in Spring 2018.