CITY APPROVES SONS OF NORWAY REDEVELOPMENT PROJECT
Ladies and gentlemen, it's moving forward.
Located at 1455 W Lake Street near the corner of Lake Street and Hennepin Avenue, the project would see the demolition of the current four story Sons of Norway office building, a large surface parking lot, 6 residential lots, and an alley way and the construction of two much larger buildings.
While the project is technically four footprints at its base, it really is only made up of two buildings as those lower masses are connected above. The mixed-use building would be seven stories tall while the residential building would be five. Together the two buildings would include 319 residential units along with 23,000 square feet of commercial space.
Now, don't image just one huge building because that's not what the developer is planning. The project is meant to look as if it is composed of multiple buildings (technically it is) which helps break up the overall mass.
THE DESIGN
In order to break up this large project, the buildings will be split into two separate masses that will be connected by a five story glass walkway.
23,000 square feet of commercial space will be spread throughout the project. The rounded facade on the corner of Lake Street and Humboldt Avenue S will include 16,000 square feet of new office space for the Sons of Norway. An additional 7,000 square feet of ground floor commercial space will be available for retail and restaurant use on the W Lake Street side of the building.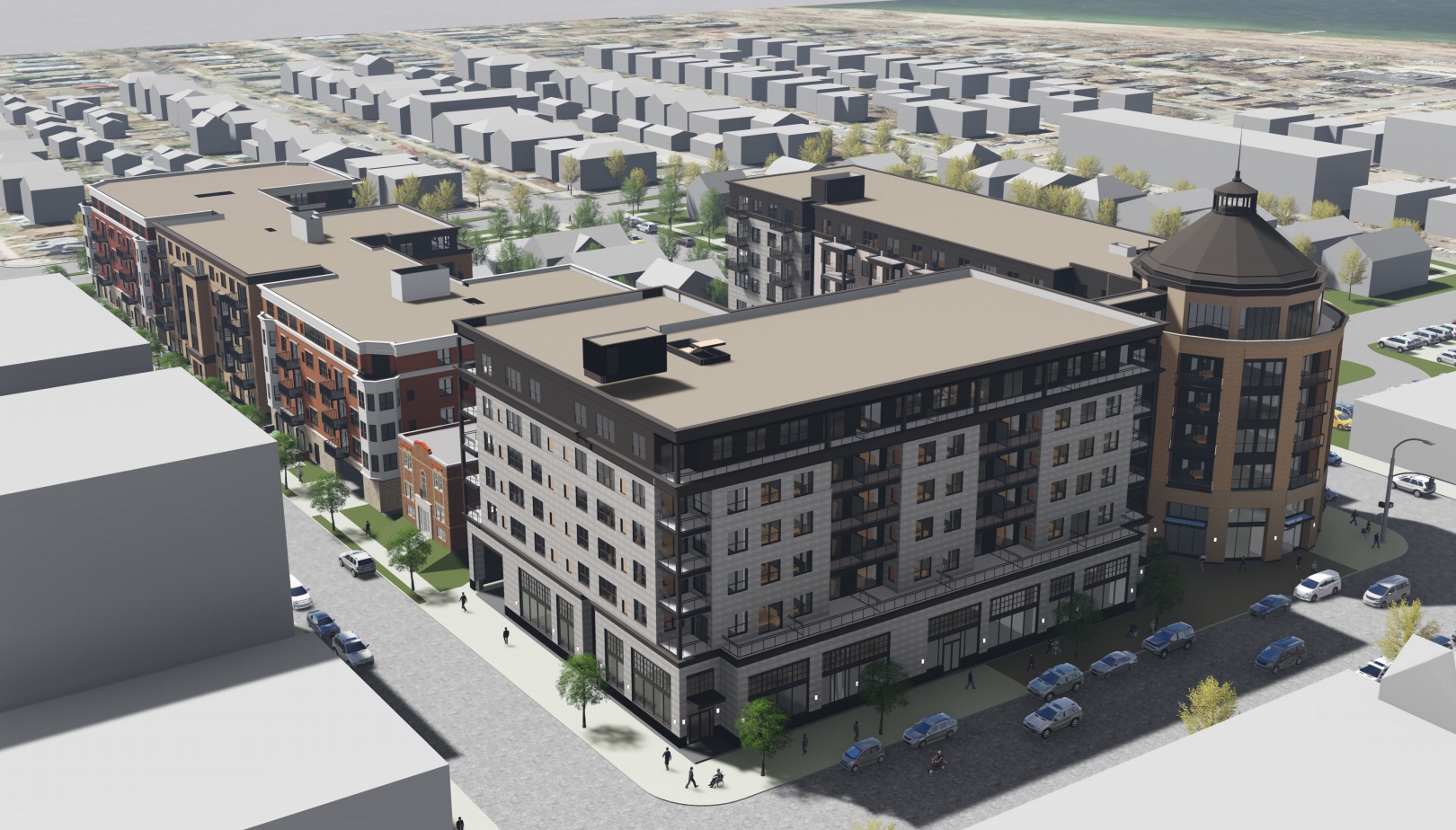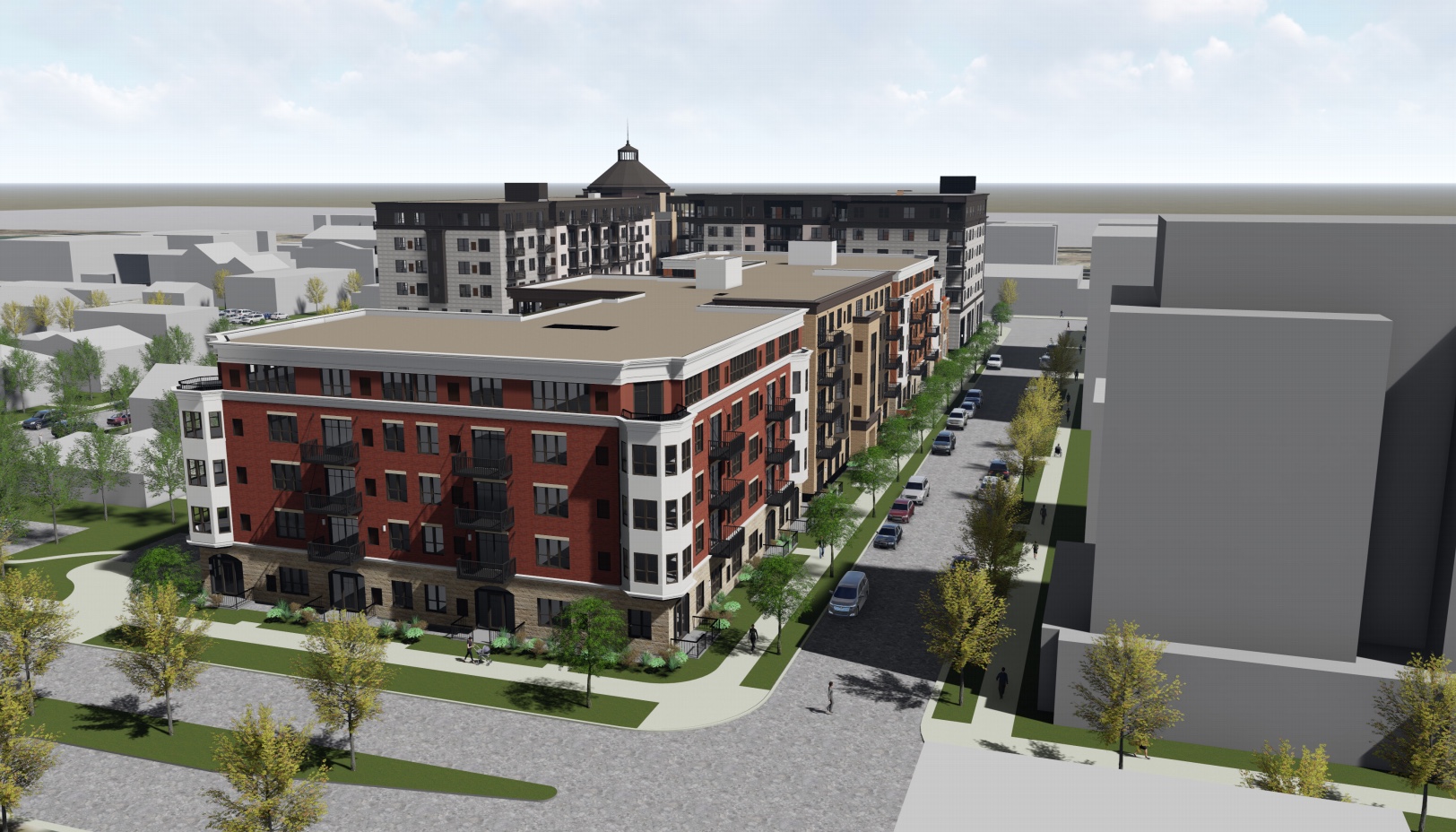 One five story residential building will begin on the corner W Lake Street and will stretch down the full block of Holmes Avenue S and turn the corner at 31st Street S for about half a block. The other residential portions will flank the curved tower at the corner of Humboldt and Lake and be seven stories tall. All together there will be 319 residential units, with some of those on the Holmes side being ground floor walk up units.
Parking won't be an issue for any residents, workers, or visitors to the project as there will be one level of underground parking that spans the entire project site and includes 323 spaces.
A RARITY: PUBLIC AMENITY SPACE
What is probably one of the most unique factors of the project is that the fact that it includes SO much public amenity space, something that isn't very common with redevelopment projects these days.
Accessible via W Lake Street, area residents can visit a pocket park located between the two buildings. In that space there will be a public plaza that features winding walkways, ample seating, a fire pit and water feature, and a even public skating rank during the winter months.
Sounds like a great place to rest your feet after a day of shopping in Uptown.
After a few minor changes requested by the City are made developers hope to begin construction on the project this Spring with completion expected in late 2019.